The 7 Best Vans to Convert to Campers (UK Specific)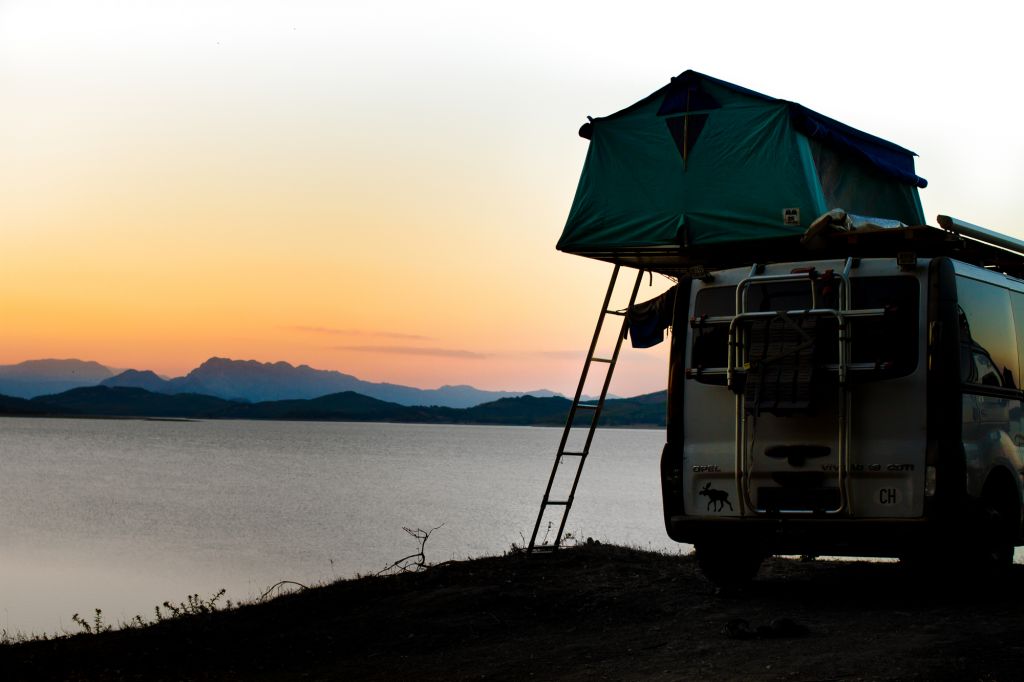 For years I have been utilizing my converted camper van in the United Kingdom. Camping and traveling have always been an important aspect of my life. Although I am now happy with the van I decided to use at the beginning of my camper conversion journey; I was very confused when faced with all the options. It's often difficult to determine the best vans for camper conversions, even if you have some experience in the recreational vehicle world.
Fortunately, there are many vans available in the UK that you can purchase and convert into a camper. Specifically, there are seven different van types suitable for camper
Unique Variables for UK Camper Conversions
Should you have decided to embark on the exciting camper van conversion journey, it's vital that you are aware of and understand the UK regulatory requirements. You don't want to breach any laws that could prevent you from using your camper after you have likely put in considerable time, effort, and money into the project.
Interestingly as of 2019, the Driver and Vehicle Licensing Agency (DVLA) rules surrounding van conversions have been slightly altered to be more restrictive. You don't need to worry, though, as we have found the crucial information you need to know when converting a van into a camper in the UK. If you ensure your van complies with these regulations, your conversion won't be rejected, and you will be a step closer to your next camping adventure.
In the UK, many people decide to classify their conversion as a 'motor caravan' at the DVLA. However, you don't necessarily have to change the classification if you ensure the vehicle meets the motor caravan category's required internal and external features. It is also incredibly crucial to note that your vehicle's body type will not be changed unless it looks like a motor caravan in traffic. Even if the body type remains unchanged, the camper conversion will need to meet internal motor caravan requirements.
Internal Feature Regulatory Requirements
Below we have briefly listed a few of the internal features your conversion will need to have if you plan on using it as a camper.
Safe cooking facilities such as a stove, fridge, and microwave.
Seats and a table for a dining area or living room area.
A specific sleeping accommodation layout that can possibly be converted from the seating in the van.
Various storage facilities, including overhead storage, cabinetry, and under-seat storage.
Moreover, the equipment you are utilizing in your conversion needs to be securely and rigidly attached to the living compartment. The only item that does not need to adhere to this is the table, as you can make it removable.
External Feature Regulatory Requirements
Some of the new rules surrounding van conversions are slightly more controversial than others. Below we have briefly listed a few of the external feature regulatory requirements you need to adhere to when converting your van into a camper.
When converting your van, you now need to ensure you make use of motorcaravan-style graphics. These graphics have to be placed on both sides of the van.
You need to now have an awning bar attached to your vehicle, but it does not matter which side it is connected to.
The conversion now has to have a high-top roof, and this, unfortunately, does not include having a pop-top roof which lends some difficulty to conversions.
The conversion needs to have two or more windows on at least one side of the van to have ample daylight in the living accommodation. Importantly these windows cannot include the driver side or passenger door windows.
What Is The Best Van to Convert Into a Camper UK?
Arguably, in the UK, the best van to convert into a camper is the Volkswagen Transporter. The VW brand is incredibly reliable, and no matter which model of the Transporter range you decide to select, you likely won't regret your decision. When looking at why the vehicle is so popular, we have established that its popularity is closely linked to its rich history. VW has more than 75 years of history, and the Transporter models are the longest-running production vans in motor vehicle history.
Besides the history, there are a few other reasons that the VW Transporter models are the best vans to convert into a camper. The VW Transporter models are one of the only mid-sized vans that have a fully galvanized bodyshell. This means that the body of your van is incredibly durable and is likely to last many years into the future when compared to market-related brands with similar models.
VW transporters are easy to drive and are available in two different wheelbases, and have three different roof heights and two seating options. No matter the model you pick, you will likely enjoy how comfortable and spacious these vehicles are. Furthermore, because the Transporter models are heavy-duty, they are ultimately suitable for various conversions.
When choosing a van for a camper conversion, it's essential to keep in mind the project's total cost and not just the base value. The VW transporter models have inexpensive parts because of how popular these mid-sized conversions are. Although VW Transporters might be more expensive than other base models, you will pay less for conversion parts. Additionally, these models have a better resale value because of how popular they are.
What Vans Make the Best Camper Conversions and Why?
We know just how frighteningly challenging it can be to decide on a van to use for your camper conversion. Above, we mentioned possibly the best van to use when purchasing one for a conversion project. There are, fortunately, seven other vans that you can find on the UK market quite easily when selecting a model for your new camper projects.
Buying a van and converting it yourself can save you a tremendous amount of money. Additionally, you should be able to convert any one of these vehicles on this list to your specific needs, wants, and requirements. Before deciding on a van, you need to consider a few questions that we have briefly mentioned below.
What length do you want your van to be? I.e., a long or short wheelbase.
What type of access do you want the van to have? Do you want to be able to access the vehicle from a side door or a rear door?
Is the height of the vehicle suitable for those who will be using the van? Additionally, does the height meet the UK regulations?
What is your budget for a base vehicle?
If you are buying a second-hand model, what millage parameters do you want to stay below or within?
Once you have an idea of how to answer these questions, you will have a better understanding of which of the below vehicles would be the best option for you.
You can find all of these dimensions in our database for easy comparison.
Ford Transit Custom
In the UK, the Ford Transit Custom models are the most sought-after vans for conversions for those who have a smaller budget. These vans are incredibly popular, and as such, you won't have any issue finding them brand new or second-hand for a reasonable price. A brand new Ford Transit Custom costs approximately $28000, while second-hand models start at roughly $7000.
If you're looking for a diesel model mid-sized van to convert, the Ford Transit Custom could be a perfect choice. However, if you are more environmentally conscious, you can get your Ford Transit Custom model with a petrol hybrid engine.
The Transit Custom models are luckily available in two different load lengths, so you can choose the one that best suits your indoor space needs. The most miniature model is 16 feet long, while the most extended model is 17 feet and 3 inches. Furthermore, the Ford Transit Custom has a high roof option where you can opt to have 293 cubic feet of interior loading space.
Additionally, the height clearance allows for a large cargo area that you can easily convert because there is minimal intrusion to work around. When you're on a budget, it's often better to choose a base model van with readily available parts and accessories. The Ford Transit Custom models are incredibly easy to fix and have plenty of easily accessible parts and vehicle accessories available on the UK market.
Moreover, Ford transit Custom models are easy to drive with exceptional vehicle handling. They are also inexpensive to run, which makes them very attractive to those inexperienced in campervan conversions. There are also plenty of reliable safety features like side-wind stabilization and appropriately weighted steering.
If you don't have a large family, this could be the perfect couple's van to use for a camper conversion. Its compact size, reasonable pricing, excellent handling, inexpensive maintenance, and easy adaptability make it incredibly attractive to potential buyers.
Check out the detailed dimensions of the Ford Transit Custom.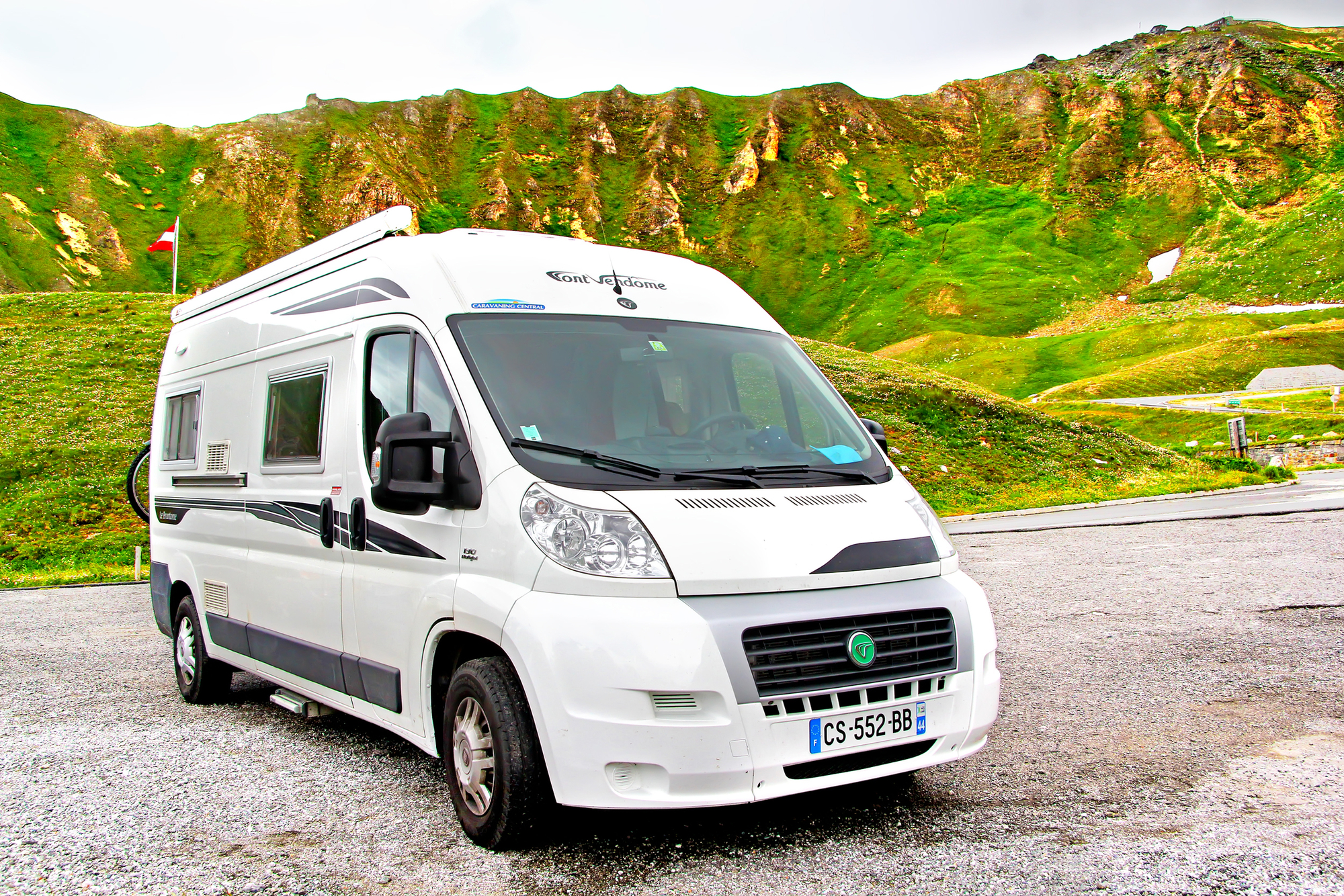 Fiat Ducato
In Europe and most of the UK, the Fiat Ducato van models are top-rated amongst those wanting variety and less hassle when choosing a van for a camper conversion. The Fiat Ducato models are not only popular amongst DIY people but also with professional camper conversion companies.
If you have a Fiat Ducato and you don't want the hassle of converting the vehicle yourself, you can take it to one of the UK companies and have them alter the van to your requirements and specifications. The starting price for one of these models if you buy it new is around $34000.
These models come in four different lengths. If you need less space, the standard length is 8 feet and 7 inches long, and the medium length, which is 10 feet and 2 inches long, would be ideal. However, if you need more space, you should consider the long length, which is 12 feet and 1 inch long, and the extended length is 13 feet and 3 inches long.
Additionally, most of the models offer adequate headroom for adults to stand. There are three different roof heights to choose between. The lowest roof height on offer from floor to ceiling is roughly 65 inches, while the highest roof height available is approximately 85 inches. What's great about the lengths and height options is that they give you variety and allow for many different camper conversions where you can use the van for camping, festivals or businesses without worrying about having a large footprint.
Moreover, the Fiat Ducato models have a large service base across Europe. Hence, if your camper needs a maintenance check and parts replaced, you will likely be able to get it fixed quickly and inexpensively. If you want to use your Ducato as a camper for off-road adventures, you will be pleased to learn that some models have a 4WD option.
Furthermore, suppose you buy a Fiat Ducato model directly from the factory. In that case, you can opt to have your van built with a specific motorhome base, a wider rear rack, a lower chassis, specialized tires, and a handy space to install water tanks later.
Check out the detailed dimensions of the Fiat Ducato.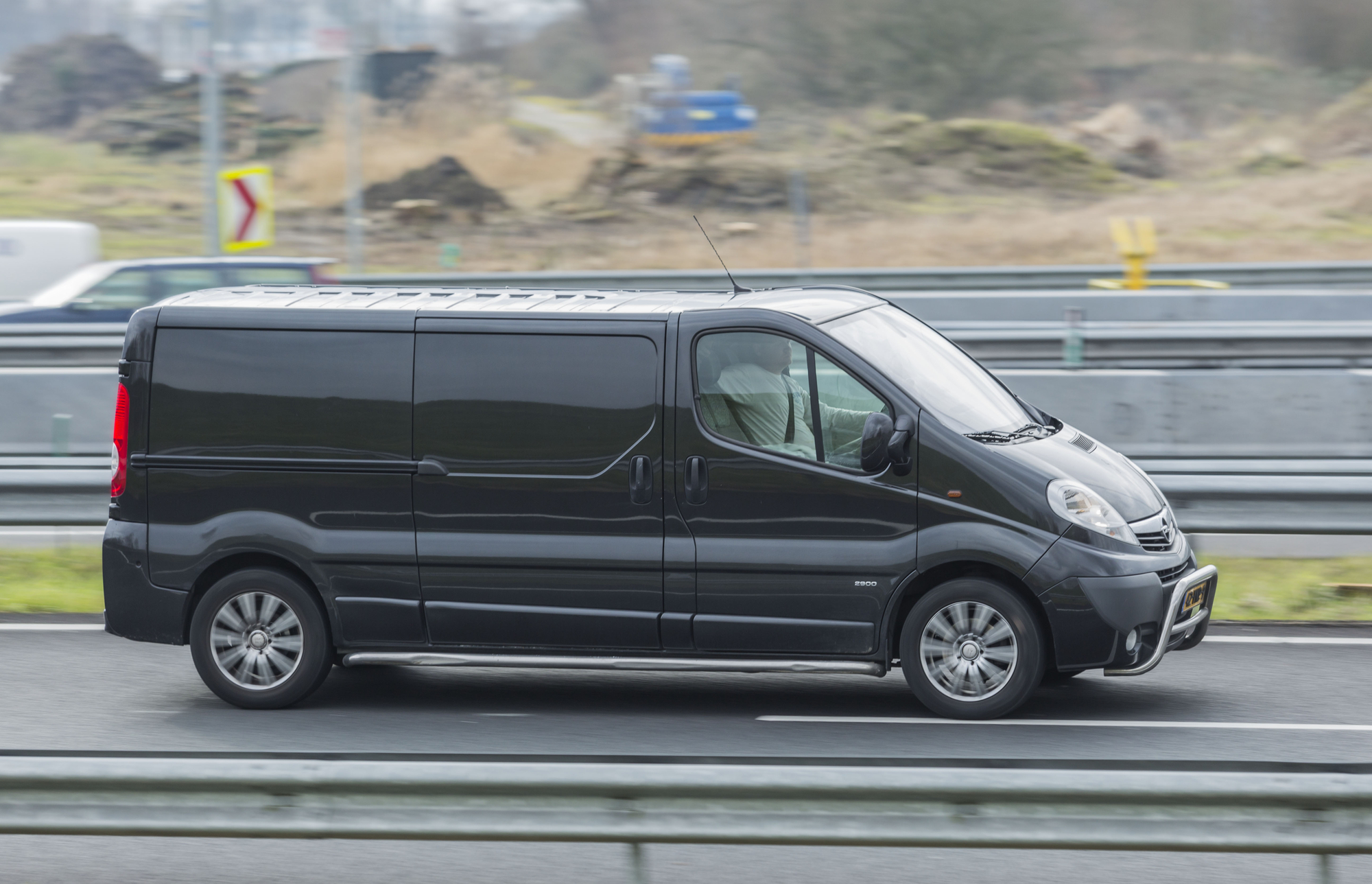 Vauxhall Vivaro
Many people don't want a van that is hard to drive, and this is especially the case with those converting their vans to campers. The Vauxhall Vivaro is undoubtedly one of the best vans to convert into a camper if you want an economical vehicle that is incredibly easy to drive with. The starting price for one of these models is approximately $30000.
Most of the newer post-2019 Vauxhall Vivaro models come with speed-sensitive steering, which allows for effortless turning at low speeds while providing good weighting when you are driving more than 50mph. This makes them ideal for driving and maneuvering, especially for those who want a camper that operates like a regular car.
Additionally, when you want to travel frequently, you likely want a van that isn't heavy on gas mileage. Fortunately, with the Vauxhall Vivaro models, you have the option of buying either a 1.5-liter or 2.0-liter diesel engine.
Some vans are too big or too small, but the Vauxhall Vivaro is one of the best mid-sized vans for camper conversions. There are two different van lengths to choose from. You can opt for the 16-foot length or the larger model that is 17 feet and 3 inches long. Additionally, you can also select a heavy-duty model that will allow you to load your van up to 3196 pounds. With such a high weight capacity, you won't be too restricted with your conversion specifications.
The Vauxhall Vivaro models are also one of the best vans to convert into a camper if you want to participate in all-season travel. You can choose to add on an all-road package with your purchase. This package has features that will increase your vehicle's clearance heights. One of the best features that come with this pack is the IntelliGrip smart traction control that allows your camper conversion to travel through snow, rain, mud, and dirt.
Check out detailed dimensions of the Vauxhall Vivaro here.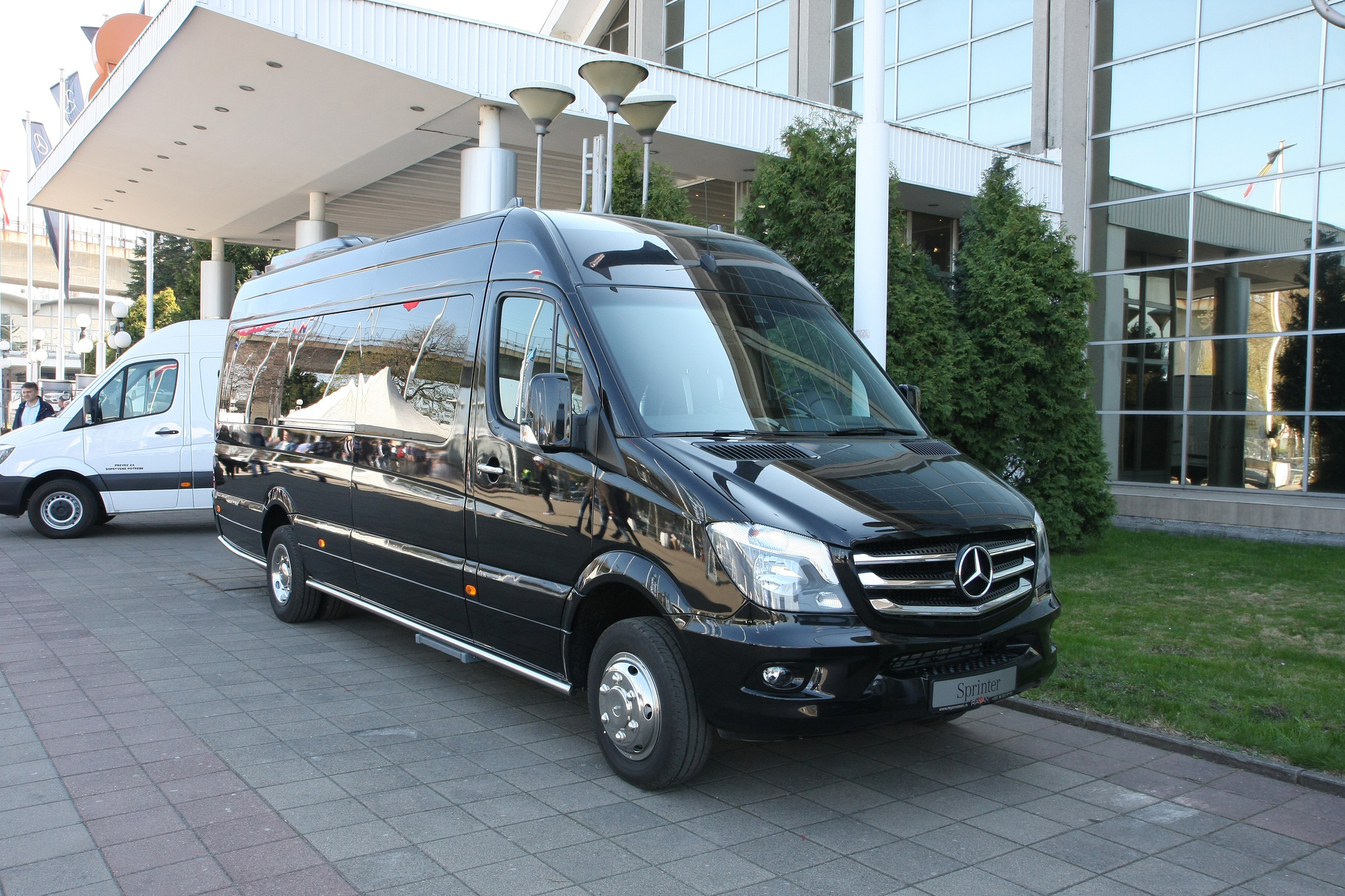 Mercedes-Benz Sprinter
Amongst the many vans available in the UK, the Mercedes-Benz Sprinter is arguably the best on the market for families looking to convert their model into a camper. Mercedes-Benz vans are popular in the UK because of how large and spacious they are. Additionally, many opt for one of the Mercedes-Benz sprinter models because they are durable and capable of traveling in various conditions with the entire family.
The Mercedes-Benz Sprinter models have a variety of different lengths to choose from and numerous load size options and height variations. If you're traveling with children or teenagers, you will likely want an uber-safe van conversion. Fortunately, the Mercedes-Benz models come with various high-tech features that include exception safety features. These models definitely offer the best safety on the market.
Although a Mercedes-Benz Sprinter can set you back $71,000 for a standard model, the unparalleled livability makes them exceedingly attractive. Suppose you have a significantly larger budget to spend on a van. In that case, you may want to consider purchasing one of these models, especially if you have larger-scale design ideas for your interior.
Due to its impressive interior space, you can ultimately convert the inside however you would like. Families enjoy the freedom this provides as most will need to try and fit in at least two double beds or a double bed and bunk bed. Other people have been known to convert the space inside a Mercedes-Benz Sprinter into a traveling office, a full-time accommodation, and even a holiday rental venture.
Engine reliability is an essential factor to consider when choosing a van to convert into a camper. The Mercedes-Benz models are well known for their powerful yet reliable engines. Additionally, although the base model is expensive, there are affordable maintenance kits you can purchase. Moreover, because of the popularity of these vans in the UK, you won't have any issue finding parts.
Check out the detailed dimensions of the Mercedes Sprinter here.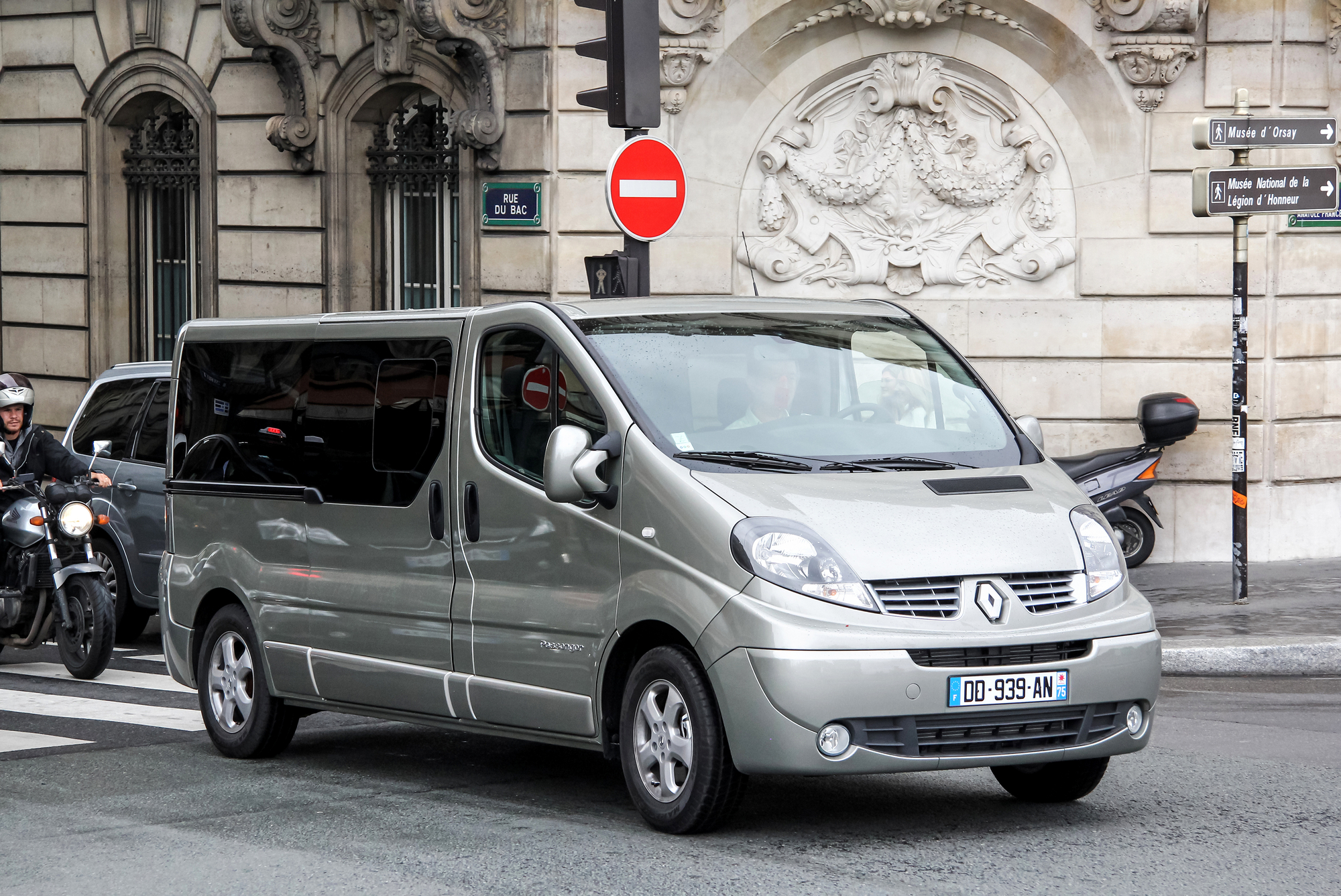 Renault Trafic
The Renault Trafic models don't have the prestige and long-standing history of the other vans on our list. However, the Renault brand makes up for it with the Trafic model's stylish design, reliable engine, and huge conversion potential. The previous version of these models wasn't the best designed, but they have much improved with the new models. Their engines are better, and they are now more fuel economical if you choose the 1.6-liter diesel engine option.
Should you be interested in other high-end models like the NV300 and the Vauxhall Vivaro but do not have the budget for one of them, the Renault Trafic is an excellent option. The Renault Trafic has a retail price of around $21,000, making it the most budget-friendly option on this list of the best vans to convert.
The Renault Trafic models come in two different vehicle lengths, making it convenient to decide if you need more or less space. You can get the 2021 models in either the 16 feet long option or the 17 feet and 3 inches long option. Additionally, there are seven different vehicle gross weight ratings to choose between and four different height dimensions available.
These models are an excellent mid-range camper conversion option not only because they are reasonably priced with loads of conversion potential but also because you can draw on the inspiration of more than 18 years of industry design specs for similar models for conversion layouts.
What's especially great about the Renault Trafic models is that they are ideal for beginners and both families, solo travelers, and groups of friends. It's not often that a medium-sized van is suitable for such a wide array of people.
Check out the detailed dimensions of the Renault Trafic here.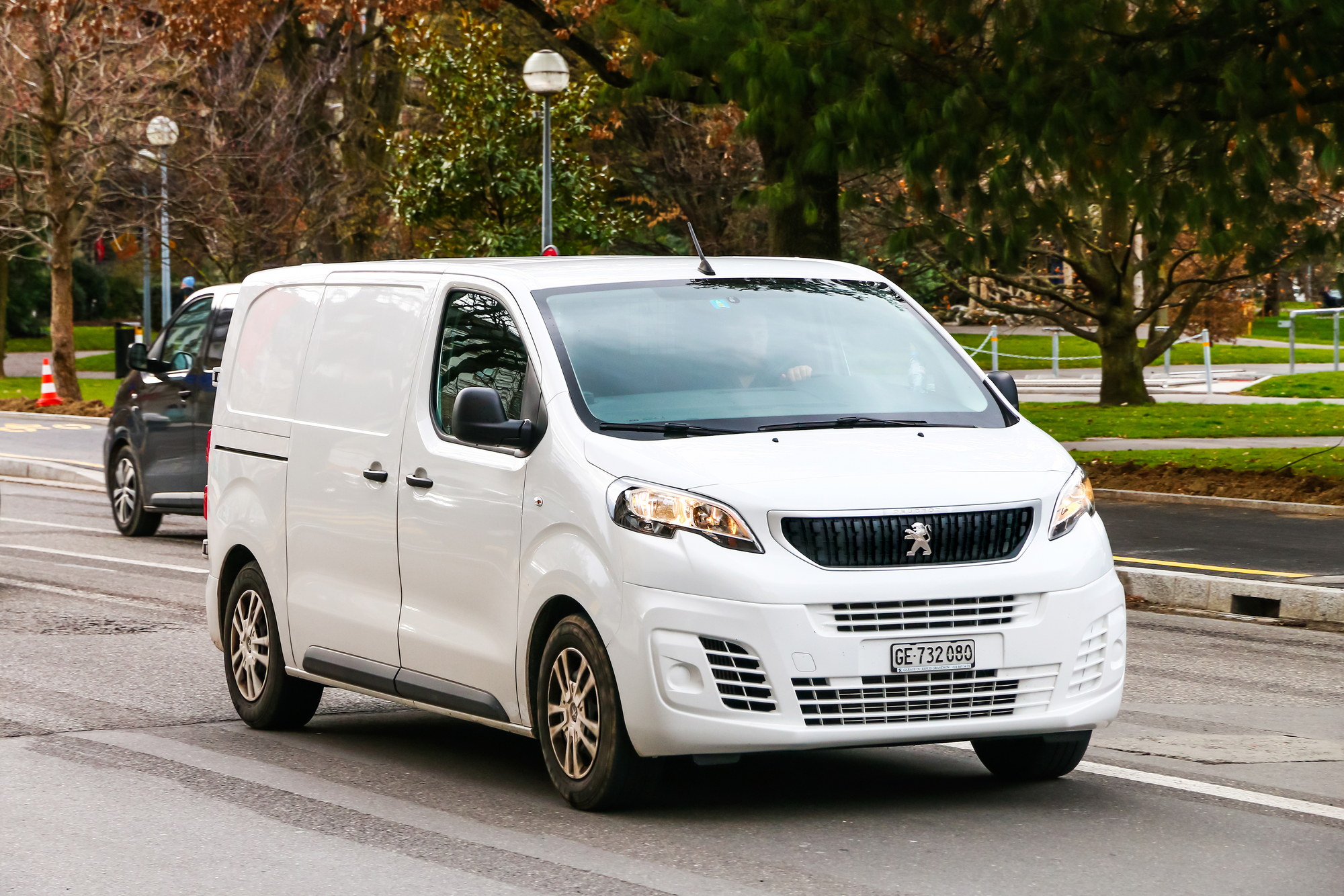 Peugeot Expert
If you want an option between an automatic and manual transmission with the van you plan to convert into a camper; you might want to consider the Peugeot Expert models. With the manual gearbox, you will be treated to a smooth-shifting eight-speed transmission which helps make driving a breeze. Those who love vehicles with low noise levels will also enjoy owning this van and converting it.
Many of the Peugeot Expert models are incredibly fuel-efficient. Should you favor light diesel engines, you will want to look at the Peugeot Expert 1.5-liter engine options rather than the 2.0-liter options.
These models come in three different lengths, with the shortest loading bay area measuring 6 feet and 8 inches and the longest model's loading bay area measuring 9 feet and 1 inch. The average retail cost for a new Peugeot is $27000, which is relatively reasonable and affordable for those looking for a mechanically sound, efficient, and stylishly designed van.
Additionally, these vans are ideal for solo travelers and couples who want to convert them into camper vans because of their smaller design. The spacing is limited but allows for ample design conversion ideas if only one or two people occupy the space.
Ultimately, one of the most attractive benefits associated with owning this smaller-scale van as a camper is that it is amazingly small enough for you to use it as an everyday vehicle. You will find that it is very easy to park and offers a car-like driving experience.
Check out the detailed dimensions of the Peugeot Expert here.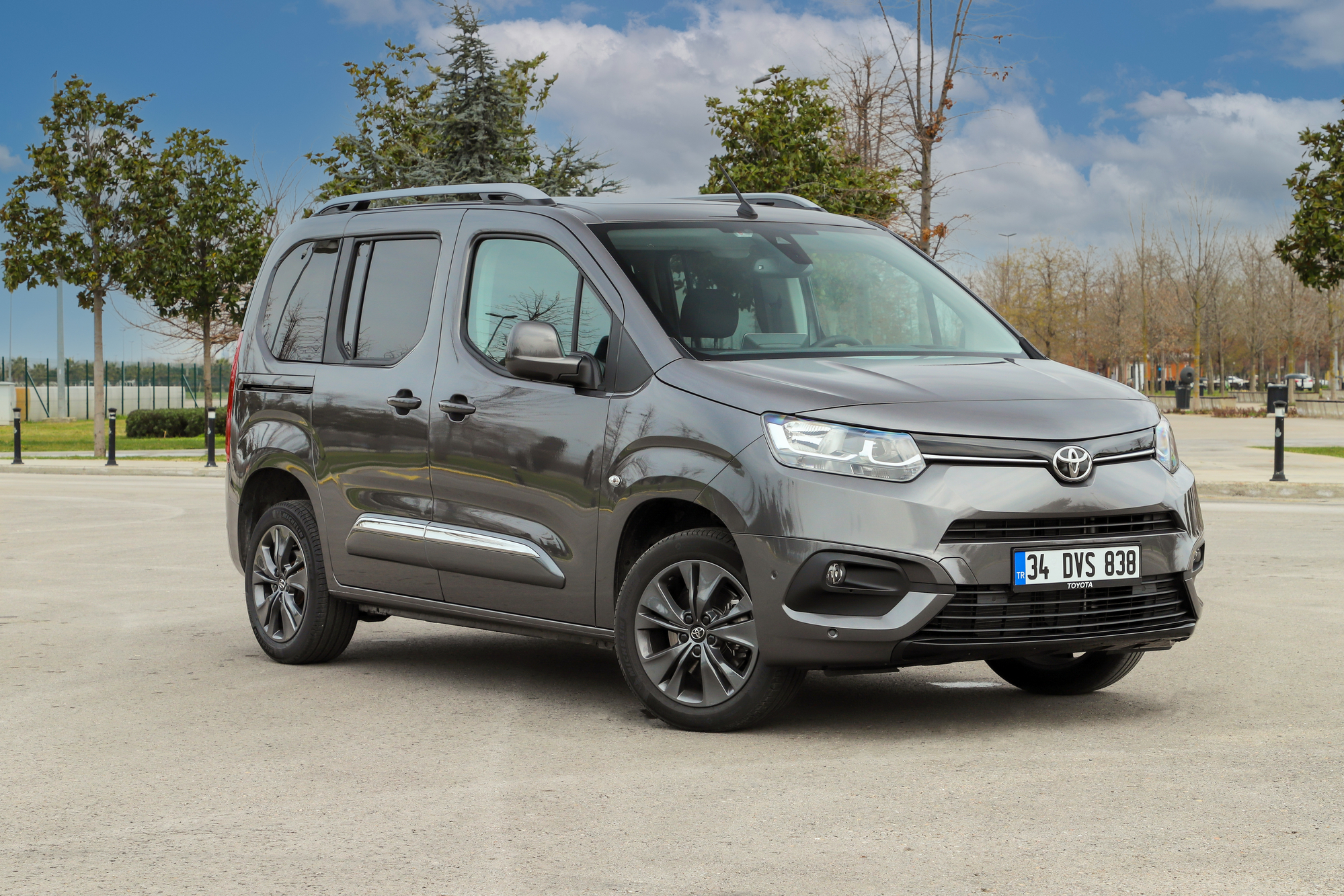 Toyota Proace
Unlike the other van models on this list, the Toyota Proace, if purchased brand new, comes with an exceptional 5-year warranty. This additional security feature places these models far above their competitors when looking at reduced long-term running costs. If you're someone who prefers having added warranties, then the Toyota Proace range might be worth considering.
Recently these vans have gained much interest in the UK market for camper conversions. They are fuel-efficient because of their diesel engines, they offer excellent road handling and performance, and are easy to fix. Additionally, the Toyota Proace models are all under 6 feet and 5 inches which makes driving into car parking lots and under height restrictions on the highways a breeze.
With the Toyota Proace models, you can sleep two people in the main section of the van, and you can add a pop-top roof that will allow you to sleep a further two people. This is significant because many might think the Toyota Proace models to be too small to offer these capabilities. These models have a range of different base options, including a combi base. You can expect an approximate price of roughly $24000.
Despite the Toyota Proace models being smaller than other competitors, they are quickly becoming a fan favorite. The interior design in these vehicles allows for plenty of storage compartments to be built-in, and you will find that there is also enough space for adequate cooking facilities. Additionally, these models also include high-end features like air conditioning, Bluetooth, and electric windows.
Check out the detailed dimensions of the Toyota ProAce here.
Did you find the answer to your specific question?
👍

4
👎

2
---
Are you looking for the dimensions of your van?