Which Van Has The Most Cargo Space? (For 3 Budgets)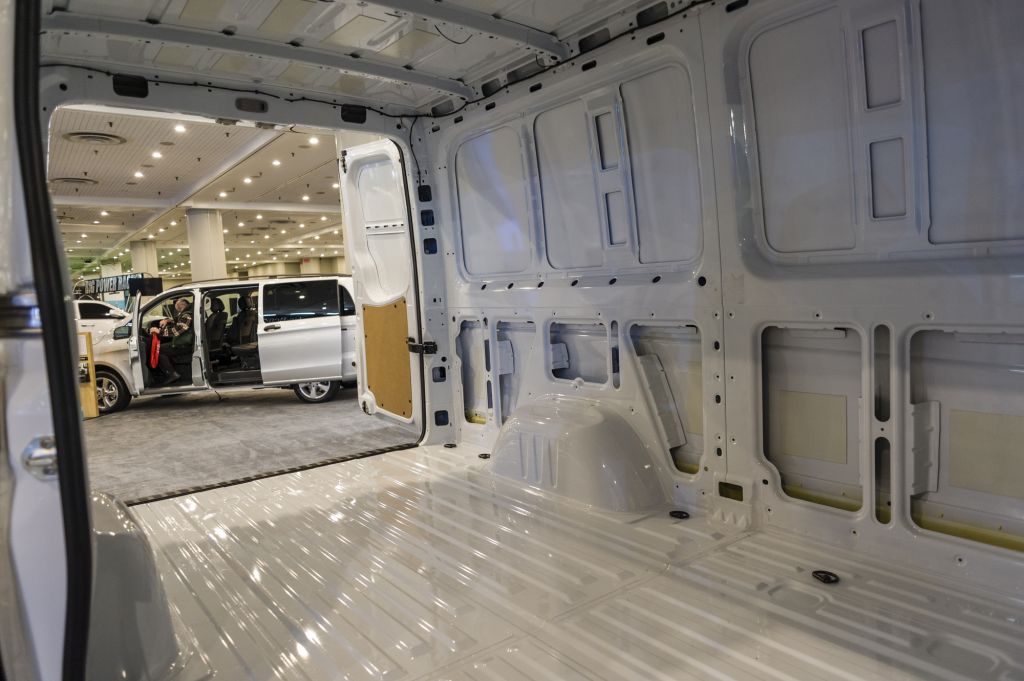 When looking for a new work vehicle or a van to convert into a camper, it can be incredibly challenging to determine which van is the ideal fit for you. One of the most important aspects you should consider when deciding to purchase a cargo van is how much cargo space it has. If you know how much cargo space a van has, you can establish if it will suit your needs and requirements.
There are three cargo vans with varying cargo capacities that fall within the requirements of a small, medium, and limitless budget. These vans are the Nissan NV200 S, Chevrolet Express, and the Mercedes Sprinter 4500 Extended. Each of these models has safety features that make them stand out from the competition.
The Cargo Van with the Most Cargo Space on a Small Budget
If you have a smaller budget, it can be difficult finding a spacious cargo van. Although there is a range of models below $30000, not all of them will prove to be a sound investment. Fortunately, there are popular cargo vans that have decent cargo capacities. The van we have discovered is reasonably affordable and packed with features, so you will likely find it worth considering if you are on a budget.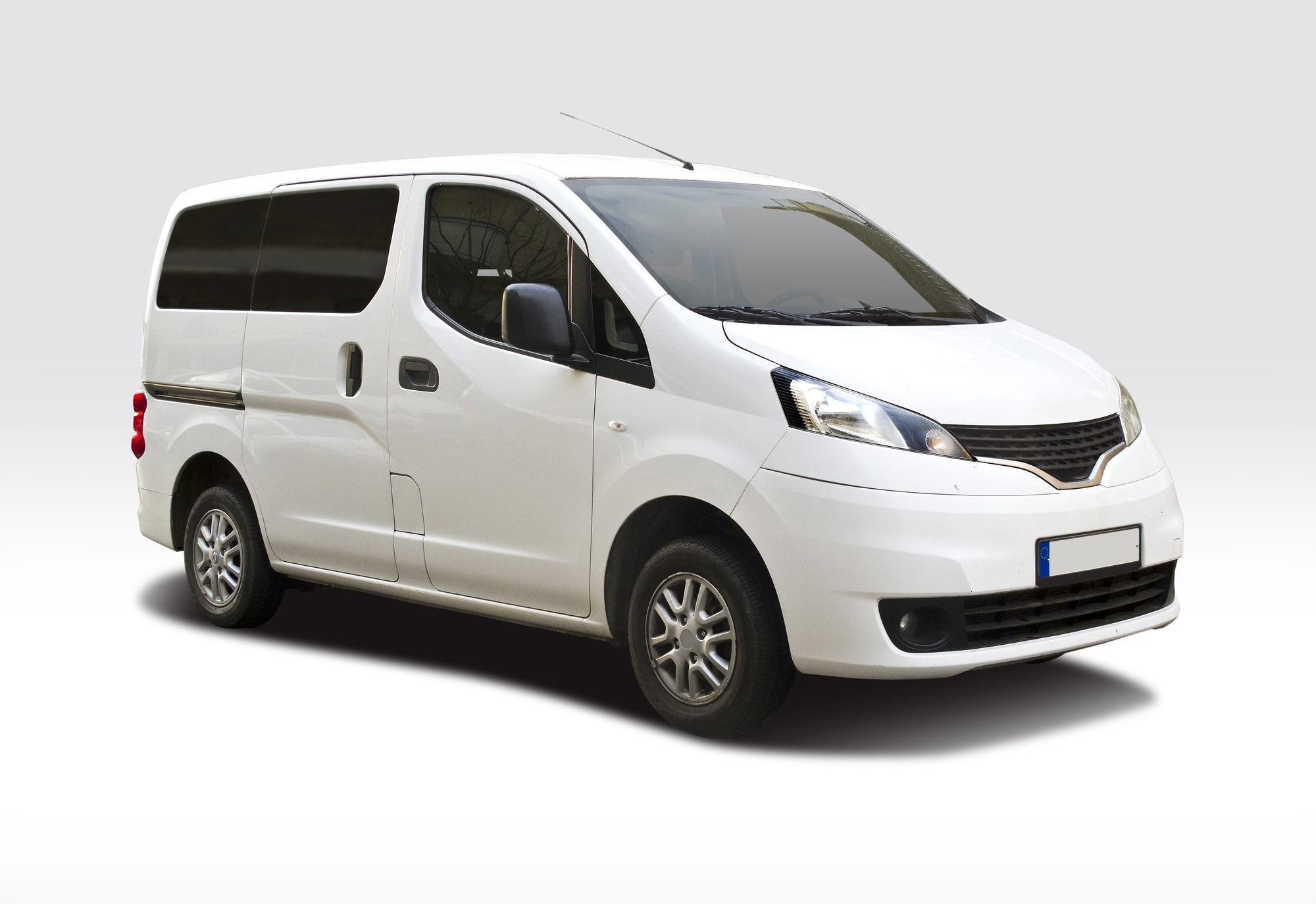 2021 Nissan NV200 S
Should you have a limited budget and not need too much cargo space, you may want to consider the 2021 Nissan NV200. This model can be regarded as one of the best options if you are conscious of your gas mileage consumption, but it isn't ideal if you want a powerful engine. The wheelbase length of this model is 115.2 inches, and it has an overall length of 186.3 inches and a cargo capacity of 122.7 cubic feet. You can expect to pay approximately $23500 for a brand new model.
The Nissan NV200 S has a 2.0-liter 16-valve and 4-cylinder engine with a limit of 131 horsepower and 139 lb-ft of torque. This makes it one of the weaker cargo vans in its class when compared to similar models. Additionally, it is the only cargo van to use a continuously variable automatic transmission, allowing the vehicle to offer smooth driving, fuel efficiency, and excellent handling. Furthermore, this model can achieve up to 24 mpg in the city and 26 mpg on the highway.
Some smaller cargo vans are not adequately equipped with safety features. Fortunately, the 2021 Nissan NV200 S has a few notable and comprehensive safety features that give drivers peace of mind. This model has rear sonar sensors, front seat belts with load limiters and pre-tensioners, and a unique tire pressure monitoring system. Additionally, this model is covered by America's best commercial van limited warranty, ensuring you will receive a quality vehicle with less hassle.
The Cargo Van with the Largest Cargo Space on a Medium Budget
Many people look for a cargo van that has a large cargo capacity. However, most times, a budget will limit what you can get. Currently, on the market, there are a few mid-sized cargo vans that suit medium budgets, but some are superior to others. Do you have a medium budget of more than $30000 but less than $50000 and want a reputable cargo van with the largest cargo capacity available? If, so you may want to have a look at the popular option we have listed below.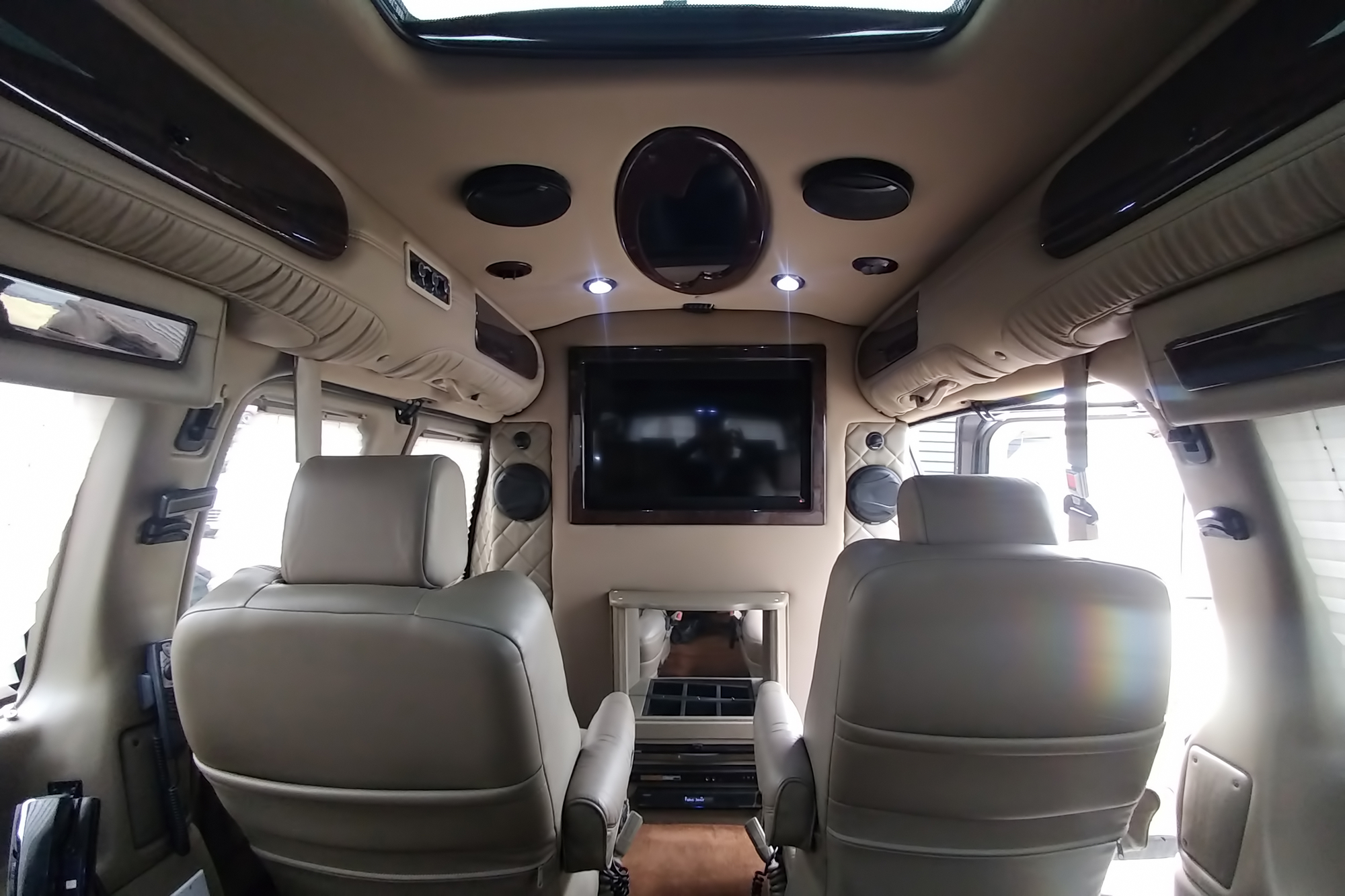 2021 Chevrolet Express 2500
Suppose you're not looking for a modern cargo van and instead want a simply designed heavy-duty vehicle that is an exemplary workhorse. If that's the case, you may like the 2021 Chevrolet Express 2500. Unlike its competitors, you will find it easy to get this cargo van serviced as most mechanics are familiar with these staple American commercial vehicles. Additionally, if you're looking for a van with a high fuel capacity rating, this model might be of interest due to its 31-gallon fuel tank.
This model has a wheelbase length of 135 inches, but you can opt for the extended wheelbase, which measures 155.2 inches. Additionally, this model has a cargo capacity of 283.6 cubic feet. The average retail price for the 2021 Chevrolet Express 2500 is $34300, making this model a reasonable price for those with a medium-sized budget.
Chevrolet is known for its powerful engines, and the 2021 model has a new option available if you don't favor the base model engine. The base model uses a 4.3-liter V-6 engine which develops 276 horsepower and 298 lb-ft of torque. This engine is ideal if you don't need that much power for what you plan to use your vehicle for. However, if you need more power, you might prefer the new 6.6-liter V-8 engine with a six-speed auto combination. This engine generates an impressive 401 horsepower rating with 464 lb-ft of torque.
For the price you pay, you will be pleased to learn the safety features the Chevrolet Express 2500 comes equipped with. For example, this model has a forward collision alert and side blind zone alert feature. It also has a convenient rear vision camera and a rear park assist feature. Furthermore, one of the most impressive safety features is the land departure warning.
The Cargo Van with the Largest Cargo Space on a Limitless Budget
If you have a limitless budget and are looking for the largest cargo van with the most space, you have quite a few options. However, there are some overpriced models that are not as good as their competitors, and it can be challenging to differentiate between two similar models. Below we have provided one of the best cargo vans you can buy if money is not an issue. Additionally, the below model is a fan favorite amongst camper converters and those who use their cargo vans for work purposes.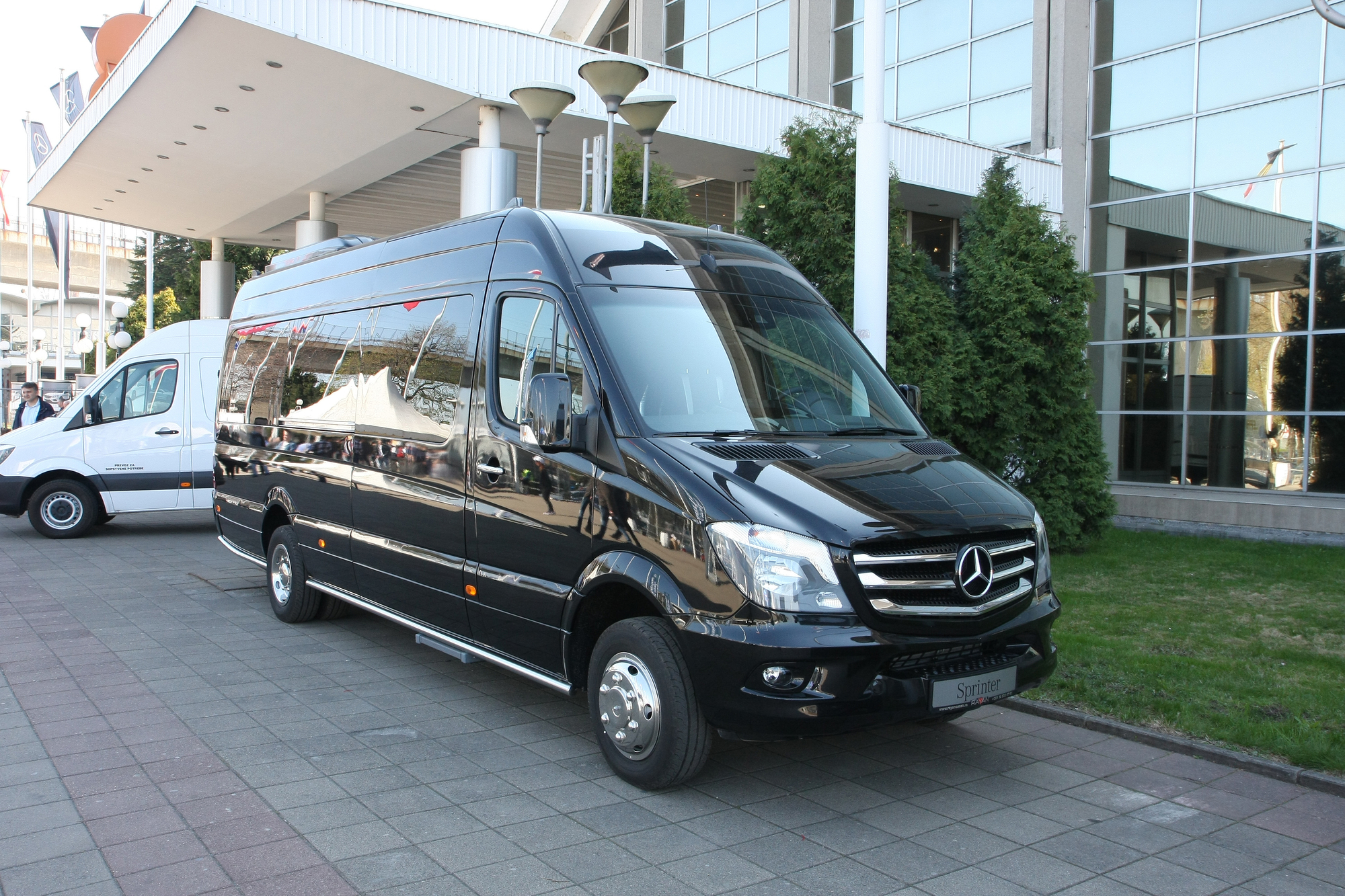 2021 Mercedes Benz Sprinter 4500 Extended
Mercedes Benz is one of the most reputable vehicle manufacturers in the world. Their cargo vans are also one of the most popular due to their incredible durability and versatility. However, they tend to be more expensive than other models on the market, but you almost always get more cargo space. If you have a limitless budget and want a high-end cargo van with a luxury feel, you might want to consider the 2021 Mercedes Sprinter 4500 Extended model.
This model has an estimated retail price of $57000 if you buy the vehicle brand new. The wheelbase of the 4500 extended model measures 170 inches with an overall length of 290 inches and a gross weight of 12125 pounds. This rear-wheel-drive model has a fuel tank capacity of 24.5 gallons and an impressive substantial cargo-carrying capacity of 469.4 cubic feet, making it one of the biggest cargo vans in terms of cargo capacity capabilities on the market.
The base engine for the Mercedes Benz 4500 extended model is a 2-liter that is capable of 161 horsepower and 266 lb-ft of torque. Although this isn't as powerful as some of its competitors, you can opt for different engine types if you want a more powerful engine depending on your needs. Additionally, this model uses a 6-speed manual transmission, but you can opt to change your transmission to a 7G Tronic Plus 9-speed automatic transmission.
It's well known that Mercedes is a brand famed for its tech-savvy forward-thinking. However, you might not have realized that the Mercedes Benz sprinter 4500 extended cargo van model is packed with reputable and reliable safety features. This model is equipped with an efficient 360-degree camera, LED performance headlights, and a traffic sign assist feature.
Additionally, there is also a handy blind spot assist mirror, active brake assist, and a unique active lane-keeping assist feature. With this model, you will likely enjoy a safe driving experience every time you travel.
What Is The Largest Cargo Van On The Market?
If you're looking for the largest cargo van available on the market and you're not too concerned about the cost, you may want to look at the 2021 Ford Transit high roof extended-wheelbase model.
This model has an interior height of 81.5 inches and a wheelbase length of 147.6 inches and has an estimated retail price of $ 45300. Additionally, the cargo capacity is 488.1 cubic feet which places the Ford Transit high roof extended length model into the category of the largest cargo van available currently in 2021.
Engine capabilities are important no matter what you plan to use your cargo van for. The 2021 Ford Transit extended length model possesses a powerful 10-speed automatic transmission engine. The base engine of this model is a 3.5 liter V-6 with a horsepower capability of 275 and 262 lb-ft of torque. Additionally, there are two other engine options that you can choose if you have specific engine requirements.
The Ford Transit is one of the fastest cargo vans available presently because of its V-6 engine that allows the vehicle to impressively accelerates from 0-60 mph in about 6.8 seconds. For some gas, millage is a determining factor on whether or not they will purchase a vehicle. With this model, you can expect it to perform similarly to its 2020 version in terms of gas mileage. It might not be as fuel-efficient as smaller cargo vans, but it does have a mpg of up to 15 within a city's boundaries and 19 on the highway. This is fairly impressive when you consider the size of the van.
This cargo van may be renowned for its cargo capacity capabilities, but it is also quickly becoming a favorite due to its excellent features. Each Ford transit model comes equipped with electric power-assisted steering, which monitors and adapts to road conditions continuously. Additionally, this model comes with an emergency braking system and a pre-collision assist feature.
Did you find the answer to your specific question?
👍

18
👎

14
---
Are you looking for the dimensions of your van?