Will a Motorcycle Fit in a Cargo Van?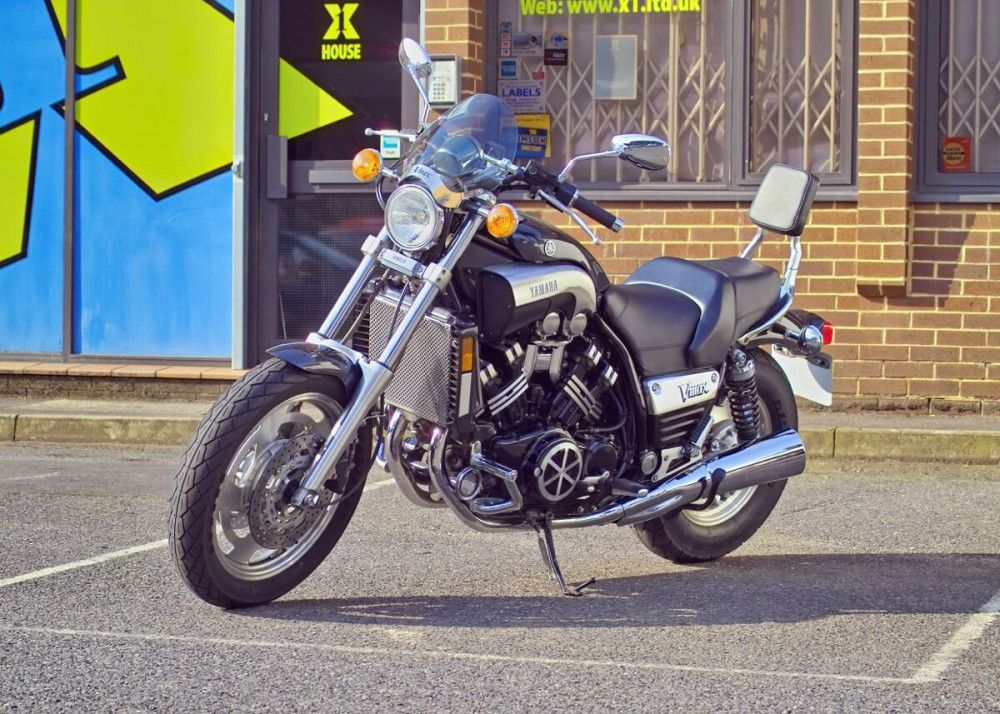 If you want to transport your motorcycle, but are unsure if it will fit in your cargo van, you're in the right place. Of course you don't want to damage your bike while transporting it, so in this post I answer the million-dollar question. Will it fit?
Will a motorcycle fit in a cargo van? Generally, a motorcycle can fit in a cargo van, thus making it a safe option for moving your motorbike from point A to B. However, motorcycle and cargo van sizes differ. Always check the exact dimensions before planning your transport.
Below I'll cover the most common dimensions motorcycle and cargo van.
The Dimensions for Various Motorcycle Types and Cargo Vans
As you well know, different motorcycles have different dimensions. It's good to begin with that simple fact. Depending on the dimensions of your motorcycle, you will get all the details you need to know in regards to it fitting in a cargo van with ease. The good thing with owning a motorcycle is that it's not too big such that it can't fit in a van, though you also need to consider the dimensions of the cargo van you intend to use for transportation.
Here is a breakdown of different types of motorcycles and their dimensions:
Scooters: The average dimensions of a scooter bike include approximately 5 feet long, 3.5 feet high
Street motorcycle: The average dimensions of a street motorcycle include 5 feet long and 3.6 feet high
Sport bike: The average dimensions of a sport bike include 7 feet long, 2 feet wide and 3.8 feet high
Touring bike: The average dimensions of a touring bike include 7 feet long, 2.4 feet wide and 4 feet high.
Standard motorcycles: The average dimensions of a standard motorcycle include 6 feet long, 2.6 wide and 4 feet high.
What type of motorcycle do you own? With the above-mentioned dimensions of the common motorcycle types, you have a clear picture of what to expect. Now that you have an idea of how long, wide, and high your motorcycle is, it's now time to take a look at the average cargo space of most cargo vans.
The cargo space of cargo vans differ in respect to their size, brand, and model. As you will see below, the type of cargo van you use will determine how safe you can transport your motorcycle. Here are the specific cargo spaces of some cargo vans that you can use to transport your motorcycle.
Average cargo van load area dimensions
Mercedes Sprinter: interior medium length of 2600mm to a maximum length of 4700mm, an interior width of 1780mm, and a super-high roof of 2260mm.
Ram ProMaster: interior medium length of 2670mm to a maximum length of 4070mm, an interior width of 1920mm, and a high roof of 1930mm.
Ford Transit: interior medium length of 3200mm to a maximum length of 4374mm, an interior width of 1786mm, and a super-high roof of 2070mm.
Opel/Vauxhall Vivaro: interior medium length of 2537mm to a long length of 2937mm, an interior width of 1662mm, and a high roof of 1897mm.
With these details on the different average dimensions of motorcycles and cargo vans, you have the basic information of what to consider when transporting your motorcycle in a cargo van.
Looking for another van? Check out our entire dimensions database.
If you don't own the right size cargo van, you could always consider renting one. I recommend using Avis. They're affordable, reliable, and offer great service across the country.
Fitting Your Motorcycle in a Cargo Van
Here's a great video of how to fasten your motorcycle with just two straps:
So it's clear that a motorcycle can fit in a cargo van. A cargo van, unlike a minivan, is a great choice for transporting your valuable asset. Though a minivan can be used to transport a small or medium-sized motorbike, it is quite difficult to use it to move a large motorbike. Therefore, since you want to transport your motorcycle in the safest and most convenient way as possible, your best option is a cargo van.
A large motorcycle can fit perfectly well in a cargo van because the average dimensions of a cargo van are large enough for safe transit.
There is another however one major consideration that you should consider though, and this is the height of a cargo van. While all cargo vans can accommodate the average large motorcycle length and width wise, the height can often pose a challenge. The standard height, depending on the brand and model you are using, might not provide enough space for your motorcycle to fit.
So what to do?
In that case, the best thing to do will be to adjust the side view mirrors and handlebars. Another option would be to remove the handlebars temporarily during transportation so as create enough space for the bike. It's imperative to make sure that there is adequate space between the top of your motorcycle and the roof of the cargo van. This will ensure that there is no damage caused on either the motorcycle or the cargo van transporting it. This brings us to another very important factor to consider - how to ensure safety when loading your motorcycle and when it is on transit.
Safety Measures When Fitting a Motorcycle in a Cargo Van
Safety precautions
Any damage to either a motorcycle or a cargo van only leads to extra expenses that would have been avoided if the necessary safety precautions had been taken care of. This is a job that should be done with utmost caution and with some help as well. If you do the job alone, considering its weight, you risk damaging your bike, the cargo van, or even both, which will turn out to be a huge loss.
Double check the measurements
First and foremost, you should know the measurements of your motorcycle and the cargo space of the van you are using. For you to ensure maximum safety of your assets before and during transit, take the measurements yourself to be sure.
You can use our dimensions database as a starting point.
Adjust motorcycle parts
After taking the measurements, take a step further to adjust some parts of your motorcycle, if necessary. Some of the parts include: mirrors, handlebars, and any other part you will deem necessary to adjust.
Tie down the cycle
If you have back seats in the van, you'll most likely will have to remove them - this wil also allow you to have adequate space to walk around to ensure that everything is in order. You'll need to tie the motorbike down using straps to avoid potentially damaging movements when on transit. To do this, most vans have special strap hooks in the ribs. If you don't have them, but have removed a seat, you can hook the straps to the seating mounting points on the floor. Use at least four straps to maximize on the safety of the bike.
Use a strong ramp
Moreover, it's good for you to use a strong ramp to move the motorcycle into the van. This will not only make the work easier, but also come in handy in protecting the motorbike from damage. It is also important for you to get an extra hand to help you because it can be a tedious and risky job.
Wrap it up
If you notice that there is a risk of any of the parts of the motorcycle rubbing against the walls of the van, put a piece of cloth or some other soft fabric between the parts to reduce the friction. If you put these measures in place, you will be able to not only fit a motorcycle in a cargo van, but also have it loaded and transported safely.
Conclusion
It is hard, at least for some people, to imagine having a motorcycle fit in a vehicle. Nevertheless, you definitely can.
Regardless of the reason why you want to move your motorbike, its size, or type, you can rely on the capacity of van to do a good job. What is most important is to make sure that you evaluate the dimensions of both the bike and the van for you to ensure safety while transporting.
Did you find the answer to your specific question?
👍

13
👎

5
---
Are you looking for the dimensions of your van?