How Many Bikes Can You Fit in a Sprinter Van?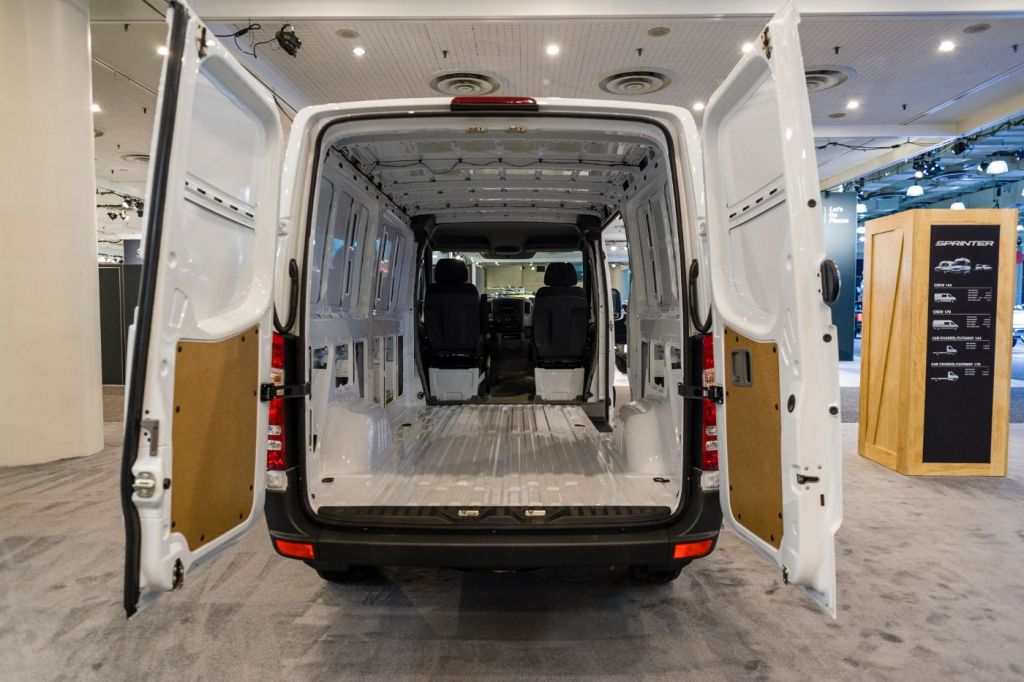 Fitting your bicycle into a Sprinter Van for transporting purposes is an excellent idea since the van's interior provides a great deal of storage space. But what about transporting several bicycles? How many bikes can fit in a Sprinter van without causing damage? Two, maybe even three or four? If these are the questions on your mind, you've come to the right place for the answer.
Generally speaking, all MB Sprinter van models, made from 2006-2018, can comfortably fit two standard-sized adult bicycles in their cargo area. However, with some positioning and a little work, the Sprinter van's cargo area can accommodate up to four fully assembled bicycles, depending on their individual measurements.
It's essential to discuss the difference in cargo space offered by the different MB Sprinter van models and how many different bike types said cargo space could accommodate. Because bike and cargo sizes may vary, it's always a good idea to check the exact dimensions before transport to avoid any potential damage.
You'll find the most helpful information in the section below.
It Depends on the Cargo Space Size
To answer the question as accurately as possible, we'll first have to deal with the size of the cargo space and the size of the cargo itself – a bike or two, in this case.
Sprinter vans come in the same widths but different lengths and heights, labeled as LxH in the model number, where L stands for "length" and H stands for "height" of a particular model. The lowest height on any Sprinter van model is designated as H1, which measures 1740mm, or 5.7 feet high. Standard bikes are less than 4 feet tall when you lower the seat to a minimum, so we won't concern ourselves with cargo space height for this article's purpose.
Amount of bikes per Sprinter model length:
| Sprinter model length | L1 | L2 | L3 | L4 |
| --- | --- | --- | --- | --- |
| Amount of bikes | 2-4 | 2-4 | 4-6 | 6-8 |
Length and width, on the other hand, are the most critical measurements in this case. Sprinter vans come in four different lengths, varying from 8.5 feet to 15.4 ft. These measurements should give you an approximate picture of the amount of cargo space you have at your disposal. All that remains now is to measure the cargo – in this case, bikes or bicycle trays and racks if you're using any.
The number of bikes you can fit inside the Sprinter van's cargo space greatly depends on their size and several other factors that we'll describe in the next section of this article.
Bikes are 6-7 feet long and 2.6 feet wide
Like the vans, bikes also come in different sizes, depending on the bicycle model and type. Standard, adult-sized bicycles measure approximately 6 to 7 feet in length and 2.6 feet in width, including the handlebar and pedals' width when the bike is fully assembled. That means that you can fit two bicycles in 7ft x 2.6ft of space, positioning them one next to the other, but facing opposite directions.
Based on these given measurements of cargo space and the cargo, it's easy to conclude that the MB Sprinter L1 van can easily house up to four adult-sized bikes. A more extended L4 model, whose cargo space measures 15.4ft in length, could easily fit up to eight adult-sized bicycles arranged in a configuration described above.
Sprinter van cargo space sizes:
Inside dimensions
L1
L2
L3
L4
Width (ft)
Interior length (ft)
8.5
10.7
14.1
15.4
5.8
Amount of bikes
2-4
2-4
4-6
6-8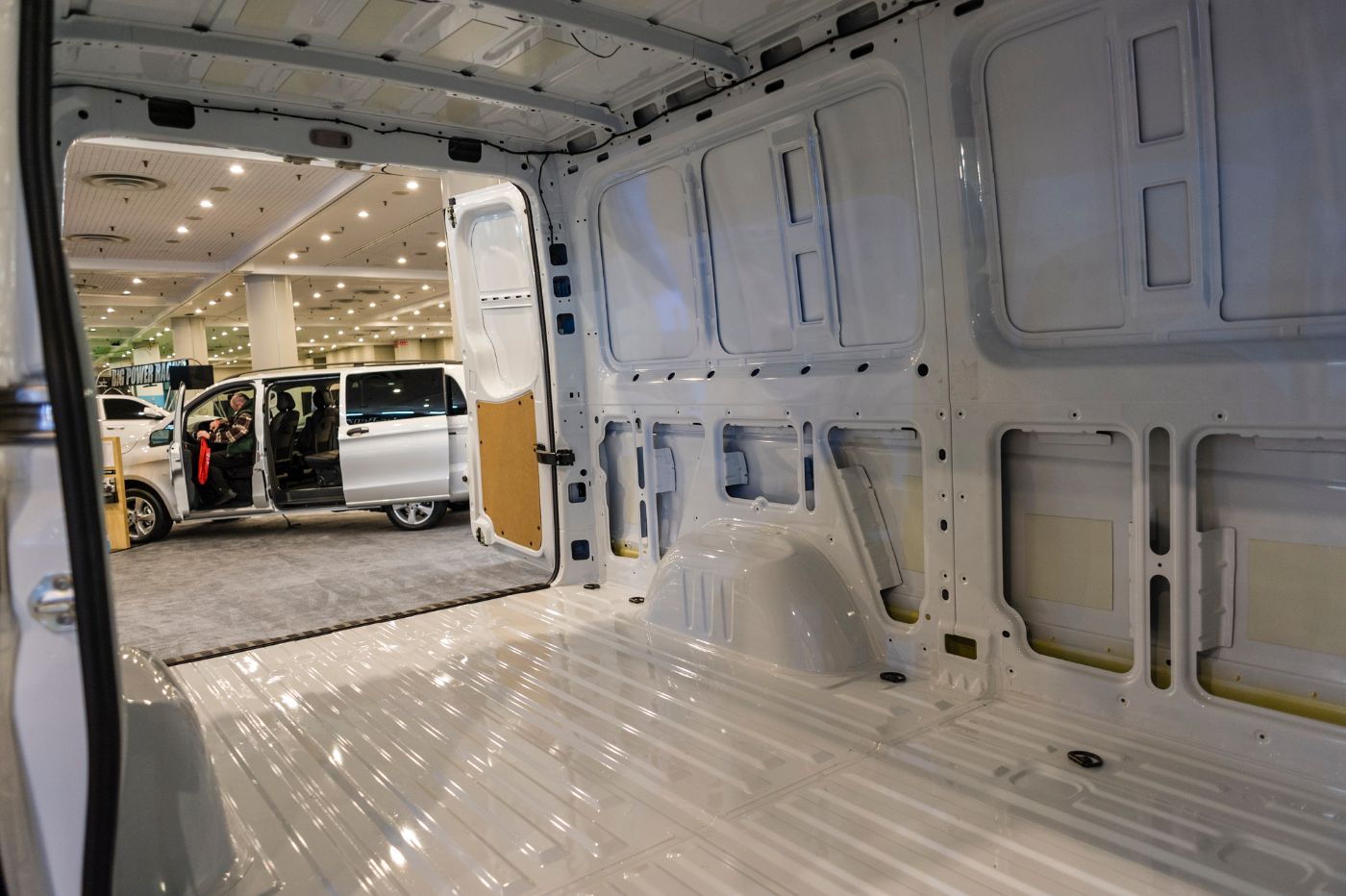 Fitting your Bikes into a Sprinter Van
Sprinter vans are light-commercial vehicles that are fantastic for transporting more oversized cargo and are readily popular transport vehicles due to their reliability. Some drivers are claiming it can drive up to 600,000 miles. However, they're primarily famous because of their spacious cargo hold.
It would be best if you considered several things when transporting bicycles, and some of them can help you maximize the effectiveness of your cargo space so that you can fit more cargo. Depending on the type of van you have, and the type of bikes you're transporting, you might want to think about positioning your load.
How to position the bikes for maximizing space
L1 models will fit up to four bikes
Fitting up to four adult-sized bikes into an L1 model is relatively easy, as you lead them up parallel to the van's longitudinal axis, and you're done. Standard bikes measure 6ftx2.6ft, meaning you can fit up to four bikes next to each other and still have a square foot or two of space left on your cargo space floor. However, if you remove the handlebars and pedals before loading, you can expect to fit a fifth bike next to the initial four and still have enough space to store handlebars and pedals.
L2 models will fit up to six bikes
The L2 model measures 10.7ft in length and could potentially fit four bicycles positioned in the cargo hold's frontal section, parallel to the van's longitudinal axis, and perhaps a bike or two in the back section. However, L2 models are much easier to equip with bike racks, as they have enough clearance room for easy bike loading and unloading. Typical racks measure 86in by 50in but require up to 46in of additional clearance to fully extend. That's just two inches longer than L2's maximum length of 128.5in, or 10.7ft. Given the Sprinter van's limited width, you could install a single bike rack that accommodated two fully assembled bicycles, which would eventually leave you with plenty of unoccupied space.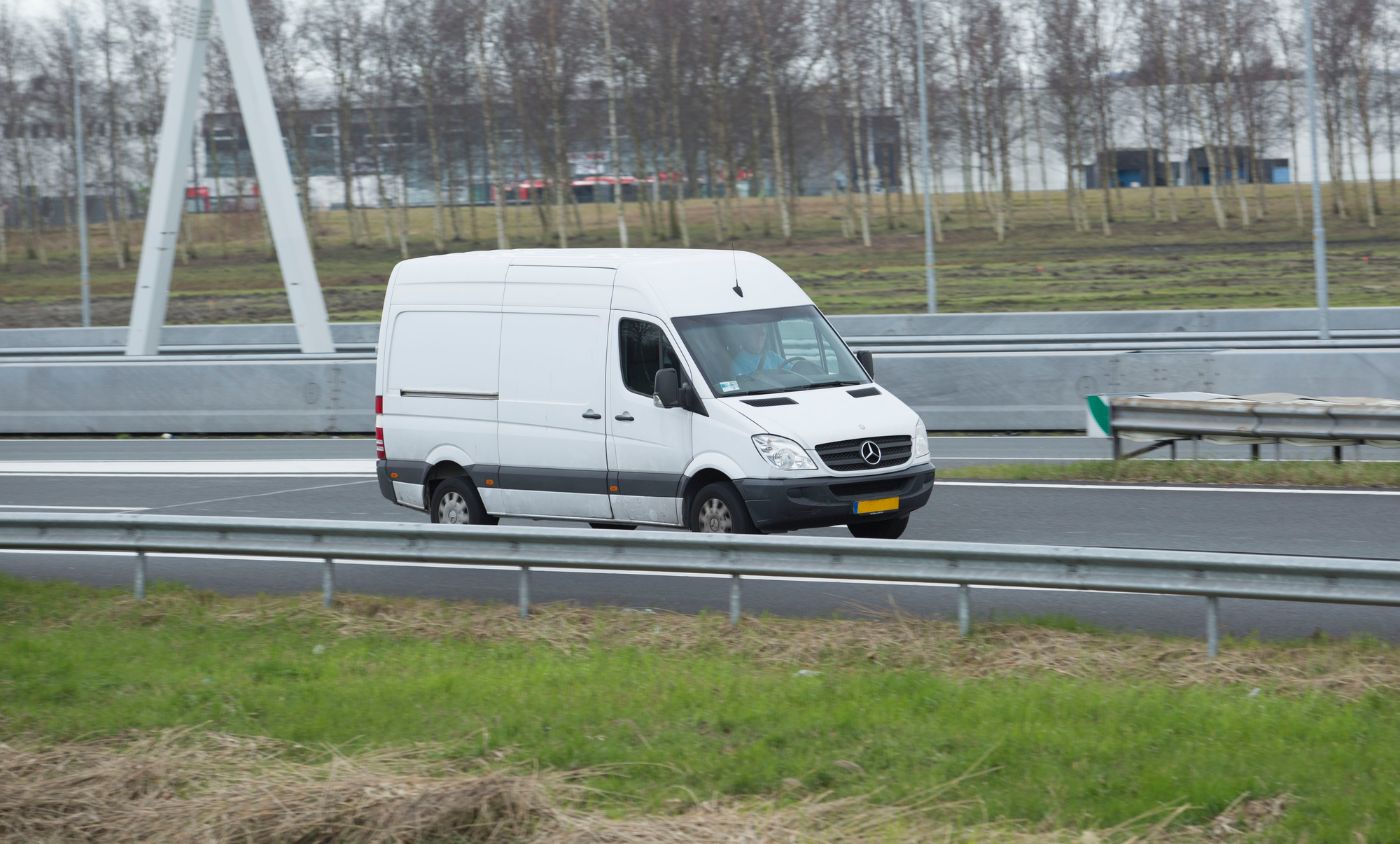 L3 models will fit up to eight bikes
Sprinter L3's cargo space is 14.1 ft long and can accommodate four full-sized bikes loaded in the frontal segment and probably as many in the back end, providing space for up to eight bicycles. If you decide to remove handlebars and pedals, you can probably gain more space for another bike or two. However, installing bike racks is the same as with the L2 model. You could install the rack for safety purposes and easy access, but if your only concern is getting the bicycles from point A to point B, transporting them without racks provides mode space for additional bikes.
L4 models will easily fit up to eight bikes
MB Sprinter L4 is the extra-long model, and its internal cargo space measures 15.1ft x 5.8ft, resulting in 90.1ft2 of cargo floor space, which can theoretically accommodate two racks in a diagonal configuration. Admittedly, it would be a tight fit, but it's manageable if you really need transport racks. Using L4 to transport bicycles without transport racks is a different story altogether, as its abundant cargo space unquestionably fits up to eight fully assembled adult-sized bikes.
Additional measurements
Measure thrice, check twice and cut once. That means you should double-check everything before while planning the transport, and we do mean everything. Transporting bikes isn't as simple as dumping them into the van's cargo space; you need to consider additional elements, like transport safety and precautions, tying the bikes, using bicycle transport racks, adjusting or even removing the parts.
This is much easier if you own a Sprinter van, but it's trickier if you're renting a transport. We already listed the interior cargo space dimensions, so it's up to you to make sure your cargo fits those specific measurements.
Adjust or remove bicycle parts
After measuring the cargo's footprint, you can take a step further to maximize transport's efficiency by adjusting or even removing some part of your bike. You can loosen the handlebars and turn them 90° to position them parallel to the bike's longitudinal axis. This can shave off a few inches from the bike's overall width. Additionally, you can remove the pedals to reduce the width further and conserve more storage space inside your van's cargo hold.
Adjust the position of bike racks
If you plan on using bicycle transport racks, make sure to position them to occupy the least amount of space possible but still have enough operating clearance. This could mean that you mount the rack in one corner of your cargo space to preserve space for the additional cargo you might want to load.
Safety first
With everything measured, you now know how many bikes you can fit into a Sprinter van. Now there's the matter of loading the bikes up and securing them for transport. To avoid potential property damage and physical injury, it's highly advised that you exercise caution during loading.
Any damage that occurs during transport leads to additional expenses, which can be avoided using necessary precautions to protect the cargo and transport vehicle.
Bike Transport Racks and Trays
Bike transport racks and trays come in various sizes to accommodate either fully or partially assembled bicycles. They're a great way to transport bikes in the van's cargo space if you need your bikes relatively easily accessible. However, if you're only transporting bikes, they can be viewed as a waste of space, as you can easily fit more bikes in their stead.
Tie them down
Once you position the bike or bikes inside the cargo hold, make sure to tie them down and secure them using transport straps to avoid any potential damage during transport. Most light commercial vehicles, even those intended for passenger transport, have special strap hooks on the floor and in the ribs, which you can use to secure your cargo.
Finishing touches
Lastly, if you notice any potential risks that might cause damage, like parts of your bikes rubbing on each other or the inside walls of the van, secure them with pieces of cloth to reduce any friction or impacts during transport.
Final Thoughts
Mercedes Benz Sprinter vans are the go-to transport vehicle for many due to their overall reliability and incredibly spacious cargo hold. If you need them for bike transport, they're a perfect and reliable choice. The smallest among them, the Sprinter L1, can easily accommodate up to four standard-sized bicycles and probably leave room for smaller cargo.
The L4 model, on the other hand, can fit up to eight fully-sized bicycles given proper positioning. Just don't forget to fasten and secure the cargo for transport.
Did you find the answer to your specific question?
👍

0
👎

0
---
Are you looking for the dimensions of your van?